I love the Christmas season! That statement pretty much sums me up ones the -ber months roll in. I am in love with the festivities, the merry air, reunions with family and friends, holiday food, beautifully wrapped gifts, and Christmas themed outfits, among others. Christmas for me is the season when it's okay to be a little materialistic and wish for things that you'd want to enter the new year armed with. I am the type of girl who saves up the whole year just to spend it all for December. With that, let me share to you the things that I so frenziedly wish for this holiday season.
SHOOTING FOR THE MOON (AKA THE LONG SHOTS)
Glitter-finish leather mouse ballet flats
Photo from net-a-porter.com
I have dreamed of these flats since I saw them on Chiara's blog. They are absolutely dreamy. I get kilig just thinking of them :">. Someday, oh someday.
Classic City Rose Thulian
Photo from Balenciaga.com
My must have trophy bag of all time. Simple and functional. Seriously, I want all the colors!
Photo from google.com
I have always wanted a small cute puppy, but my mom would always tell me I'd have no time to take care of it with school and everything, and no one would take care of it if I can't. Thus, I may have to put off having one until I can afford to have and maintain one myself.
Photo from google.com
I am in love with this city. I have ton of travel books about Paris and I feel giddy looking through travel photos on the internet. Someday, I want to stay in Paris for a month or so just to do all the things I have and am planning on doing once I can visit the place :)
NOW LET'S GET A LITTLE MORE REALISTIC
Photo from fullybookedonline.com
Hardbound editions of John Green bestsellers. It includes The Fault in Our Stars, Papertowns, An Abundance of Katherines, and Looking for Alaska. I've been wanting all four books, so this set is just perfect. I know there is a signed edition of this set, but I don't know how much it is or if it is available yet. I don't mind the unsigned copy though, it's the book that matters for me.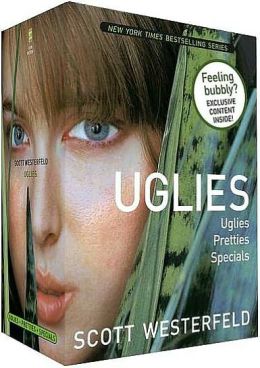 Photo from barnesandnoble.com
I read a sample of this on my kindle and I loved the first few chapters of the first book. It made me want to read the series! This set includes the three books of the series: Uglies, Pretties, and Specials.
Book Description on Barnes and Noble:

This arc of Scott Westerfeld's UGLIES trilogy follows the high-tech adventures of Tally Youngblood. As an ugly, then a pretty, and finally a special, Tally works to take down a society created to function with perfect-looking people who never have a chance to think for themselves.
Ines de la Fressange's Parisian Chic
Photo from google.com
Oh what's not to love about thee? It represents three things I'm in love with: books, fashion and Paris!
Photo from benefitcosmetics.co.uk
Photo from benefitcosmetics.co.uk
I have never tried anything from benefit, and I have always wanted to. Now that they're available locally, I wish this is my chance to get my hands on their products! What I especially want to try out is these two box sets: How to Look the Best at Everything and Finding Mr. Bright. I love the no makeup makeup look and I am always trying to find the best way to do it. This complexion perfecter and highlighting set seems perfect for that. How about you, what is your favorite make up look and how do you achieve it? :)
Square Gold Tone Glitter Watch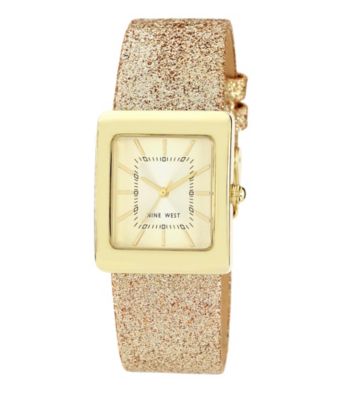 photo from ninewest.com
I have few watches because it's hard to find one that suits my thin wrist (my brothers and I are small-boned). When I saw this watch on Cosmo, I immediately thought it would be perfect for me. Added bonus? It glitters! :)
Photo from google.com
You have probably guessed by now that I love traveling and going to new places. My favorite place to go on vacation to? BEACHES. And I do believe we have great ones here in the Philippines. The best one I've probably been in is Palawan's beaches. It is heaven there and my Christmas wish is to go back!
THE LITTLE SOMETHINGS (AKA THE STOCKING STUFFERS)
Chapstick Candy Cane Lipbalm
Photo from amazon.com
Put the holiday spirit in everything, even in lipbalms! :)
It seems to me that only IPhones have pretty cases, which is so unfair to me. I go to countless stalls looking for pretty cases for my BB Curve and always to no avail. I wish this Christmas I could find one. If you know a place that carries pretty BB Curve cases (like the ones above) please do tell me in the comments below and make my Christmas wish come true :)
Photos from projectvanity.com



I read about this nail set from the project vanity and I fell in love with the colors and the sparkle. I am a fan of Etude House, because they have adorable products that performs as good as it looks. Plus, their store is always a pleasure to visit. On a side note, I am so happy that glitter and sparkle seem to be this year's theme for the holidays. It enables me to justify my love for both, if only for this season. Hehe.



This ring is so beautiful. I saw it in store and immediately fell in love with it but I didn't get it because I was saving up for my mom's birthday. I hope it's still available in stores. *fingers crossed*
There you have it! My long list of Christmas wishes from the long shots to the stocking stuffers. How about you, what's on your Christmas wishlist? :)
I hope you enjoyed this post. Comments and suggestions are always appreciated! :)